I recently chatted with my friend Mike Pfieffer who runs the CloudSkills.fm podcast about Docker, Kubernetes, and Microservices. Mike works a lot in the DevOps space and I work in the developer space (and do some DevOps as well) so it was a fun discussion about challenges that come up in both worlds.
We discussed the benefits of containers, the role of Kubernetes, and how both can play an important role when working with Microservices.
Listen to the podcast here: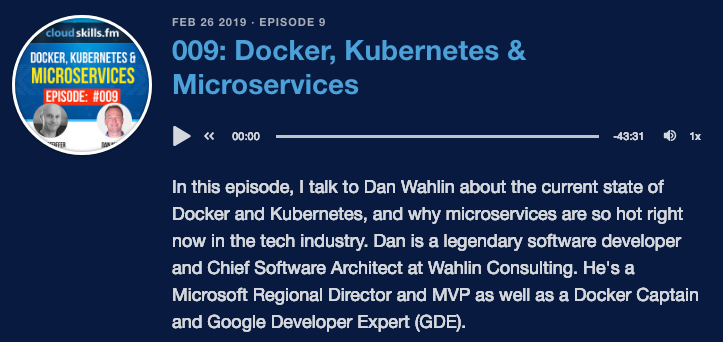 Video of the Podcast
Onsite Hands-On Training
Interested in onsite training for your team? We offer expert hands-on training classes covering a variety of topics from TypeScript and Angular, to C# and ASP.NET Core, to Docker, Kubernetes, and Azure! Visit
https://codewithdan.com
for more information.